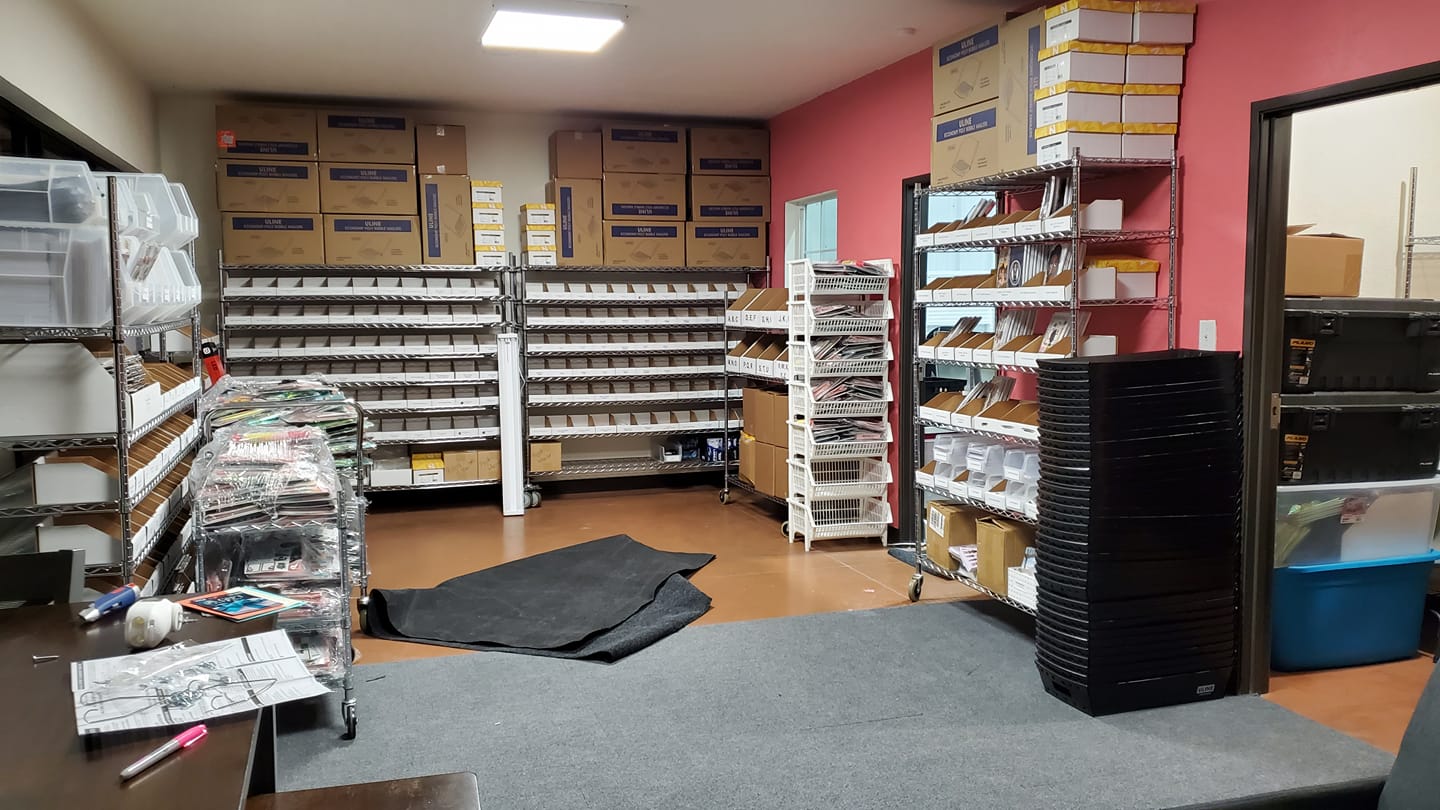 Common Questions
No.  We don't offer any custom work or provide any services. 
Although we love planners we do not sell them.  If you check the menu up top it will show you all the items we currently sell. 
We currently do not offer wholesale. 
No.  If a product is no longer listed on our site we can not sell it to you.  
COUPON CODES
Coupons can be used on regular priced items ONLY. If an item is on sale or there is a site wide sale happening (i.e Black Friday) coupons CAN'T be used.
If you have a regular price item and a sale item in your cart the discount will only come off of the regular priced item.
This applies to ALL coupon codes including but not limited to forever codes for existing customers.
In the event that there is a glitch or technical error that allows the coupon to be used on a sale item we do reserve the right to cancel the order.
No.  Coupons can only be used on regularly priced items.  Coupons will be deactivated during major sales and promotions. 
Unfortunately, we can not add your coupon after you have already checked out.  Please make sure to review your order carefully before hitting the button to complete your purchase.
ORDERS
Physical Products

Please understand that there may be variations in color from what you see on your monitor. These slight variations in color do not hinder your ability to use our products.  We do work hard to ensure that our products are of the highest quality. 
We do offer refunds and/or exchanges in the event that your package is damaged during shipping or there is an error on our part.  Please contact us within 7 days of receiving your order so that we may rectify the situation as quickly as possible.
IMPORTANT!!!
Verify your address!  Refunds and reships are NOT granted due to the wrong address being entered.  
If you do enter the wrong address make sure that you alert us before your order ships. 
Once your order has shipped we are no longer able to make changes. 
In the event that you must return an item your refund will be processed once the item is received. Refunds are processed in the same form of payment originally used for purchase.
Returns should be sent to:
Oh So Paper
1936 N. Broadway St. 
Moore, OK 73160
Unfortunately, once you order is placed we can not combine it with any other order. 
We hate that your order arrived less than perfect.   
Please reach out to us immediately via email to let us know if there is anything wrong with your order.  
If your order is damaged in any way you will need to submit photos of the damage before we can replace your order. 
Order Updates + Changes
We are unable to update orders after they have been placed.  You can however request to cancel the order and then place the order again to make the any necessary changes. 
Order Cancellations
You have 24 hours to cancel your order UNLESS it is 3rd party merchandise that goes into production as soon as the payment clears..   
If you shop during ANY major sale, holiday or grand opening please note that there will be extended processing times.  During this time we usually receive a very large influx of orders which take much longer to process and ship out. 
When ordering during these times expect a 2-2.5 business week* processing time.  
*Business week is M-Fri weekends are NOT included. 
We ask that you wait to inquire about your order ONLY in the event that things have gone longer than the processing time. 
SHIPPING
Free First Class Shipping on all U.S. orders $75 and over after discounts are added.  
This means that the subtotal should be $75 or over even after discounts have been added to receive the free shipping.
If you haven't received a tracking# yet reach out to us immediately to update your address. 
We definitely understand that mistakes happen.  However, we do not refund or reship due to the incorrect address being entered.   
When an order is placed and then shipped emails are sent out with the shipping address to the email that you have provided on our website.  
We ask that you take the time to review these when they arrive to ensure that you have entered the correct information.  
In the event that the wrong address does slip through the cracks you have the following options:
1.   Contact the USPS and see if you can intercept the package before it is delivered or arrange for it to be picked up by the mail carrier. 
2.   If the address does not exist you can wait for it to be returned to our office.  Once it is returned you have the option to pay additional shipping (current shipping rate)  and have it mailed back to you with an updated address. 
During our big sales, holidays or events processing times are increased to manage the influx of orders that come in all at once. 


We ship Monday -Thursday.  Most orders will ship out USPS First Class or Priority Mail within 14 business days unless otherwise stated on the product description.
Processing Time (time for order to be pulled and packed) - within 14 business days unless otherwise stated (usually sooner)Shipping Time (time in transit once shipped)- 3-5 business days Total Time (includes processing and shipping)- up to 19 business days
Current Processing Times (time to make your order):
7 Business Days for Non-Personalized Products10 Business Days for Personalized Products
Shipping Time (time in transit to you)
3-5 Business Days depending on the method of shipping you choose.
We ship out orders Monday - Thursday from our facility in Moore, OK.  Most orders will ship out in 7-10 business days.  Unless we communicate to you otherwise. 
Processing Time (time for products to be created) - with in 7-10 business daysShipping Time (time in transit once shipped) - 5-7 business dayTotal Time (includes processing + shipping) - up to 12 -17 business days
Yes.  Allow 6-8 weeks for your shipment to arrive.  International packages take longer because they must go through customs leaving the United States and entering your country. 
Please note Import duties, taxes and other charges are not included in the item price or shipping costs.
These charges are the buyer's responsibility.
Please check with your country's customs office to determine what these additional costs will be prior to purchasing.
If your package has shown In Transit but has been in the same place for multiple days this may mean that it is being held up in a distribution center.  
This happens from time to time. To inquire about its status you will have to call the post office to get further information.   
You can contact USPS Customer Service at 1 (800) 275 -8777 .  
They will be able to open a case on your behalf and get you the status update you require.  
Once it leaves our offices and shows received by the USPS it is best to contact the post office directly for any updates regarding your package. 
You may have received an alert that states that your order has been delivered. However,  after you have checked the package is no where to be found. 
This is very common with the USPS and often the package will be delivered in the 24-72 hours.  Please allow a full 72 hours to pass before contacting your local USPS office.
Once 72 hours has passed and your package has not been delivered you will need to reach out to your local post office directly.  
 They have the ability to pin point the location the package was delivered using GPS tracking.  
Your postal carrier will then be able to go and retrieve the package for you.  
SUBSCRIPTIONS
Subscriptions always ship the last week of the month on or right before the 1st.  
Ex.  You are billed for the Jan subscription on Dec. 15th your order will ship the last week of December. 
Nope! Subscriptions are all set to auto-renew.  When you purchase your subscription you only have to do it once.  
Your subscription will continue until you cancel it. 
You will be billed automatically on the 15th of EVERY month.  
Shipping is absolutelyFREEand tracked USPS First Class.
No.  The subscription must be purchased by itself. 
If other items are found in your subscription they will be canceled and refunded. 
No.  Unfortunately Afterpay and/or coupons are not available for subscriptions.